President of Concerned Clergy Association of Ghana, Bishop Prince Bennie Wood has highlighted the significance of the church in the country's development.
Speaking on the theme "Election 2020: The role of the Church" at Joy FM's Christian Election Forum Sunday, the Bishop noted that political actors in the country have turned religious leaders into "prayer robots" and only ask them to pray when things are "messed up".
This, he argued, should not be the case since religious leaders wield an esteem position in the society and must be considerably involved in every governing policy to ensure its effective implementation.
"The church is an organisation that holds the moral fibre of society in place. And you cannot fix an economy without fixing its morality.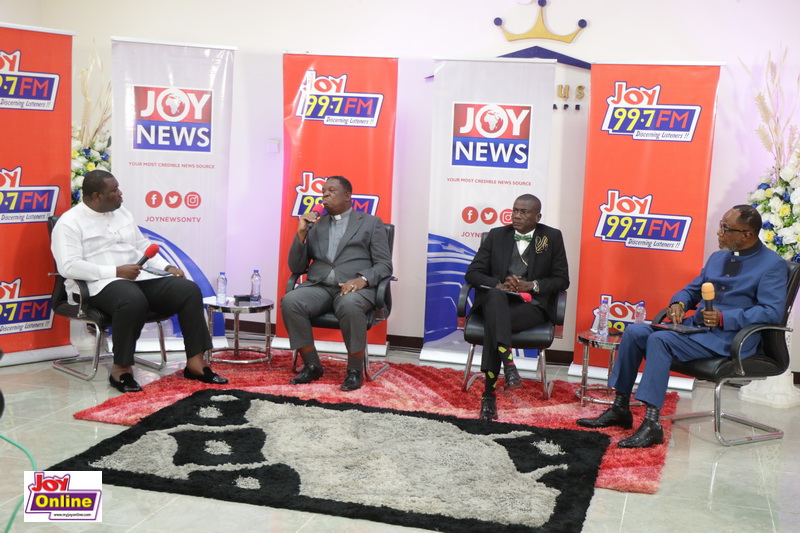 "So if we [the church] hold the moral fibre of society in place, then we should be involved right from the beginning in all policies that governs the lives of the people," he stressed.
The founder of the Leadership Chapel International further insisted that perception of the church in Ghana is wrong.
According to Bishop Wood, this wrong mentality is what originated most of the leadership crisis the country witnesses.
"Society do not get the definition of the church right. When they talk about church, they think everything is spiritual so we should go and do the spiritual work and leave them [to do what they have to do].
"So most of the time what they do is they wait till things are messed up and they call us to go and pray, so that is where the problem starts."