Local businesses are failing to take advantage of current trends in technology and digital platforms to maximize their profitability.
According to the Chief Executive Officer of Blancheq, Akwasi Ossei Boateng,
businesses are stuck in the traditional ways of advertisement, though
transactions have increasingly become vibrant on digital platforms.
Start-ups often regard marketing and advertising as a major financial burden.
But Mr Boateng believes digital marketing platforms offer good alternative and global competitiveness.
He spoke to LuvBiz at a Corporate Meet up Event, organised by the No Business As Usual Hub, under the theme 'Leveraging Digital Platforms for
Professional Growth'.
"A million people are on virtual platforms. As a business, you need to be
where people are. If people are on a certain platform, that is where you need to be, as a business," said Mr. Boateng. "With the COVID-19 pandemic, and the restrictions on movement, it is imperative for businesses to have an online presence. Majority of the people with purchasing power, are on virtual platforms".
He, however, cautioned against online fraud which puts businesses at risk and advised.
"You cannot trust these online platforms hundred per cent. Take advantage of the less risky platforms. You can sell online, but payment should be done after delivery.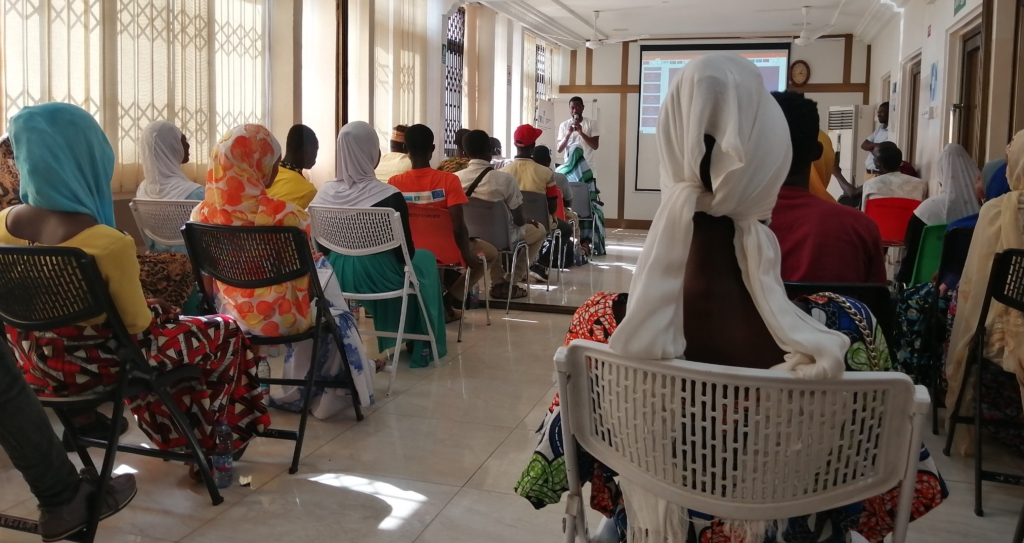 He continued that "Social Media should mainly be used for advertisement. Payment should be done in person, especially if you don't trust these online platforms. These are ways to make sure you don't fall victims to scammers".
Marketing and Virtual Expert, Odamea Amoako reiterated the need to make
use of social media platforms to promote professional brands and growth.
"You need to know what you want to be known for; that is your brand. Be
consistent on social media, if you want to grow professionally. Be strategic
about sending or accepting friend requests on social media. Follow the handles of people who will help you develop. Avoid nicknames; kindly use your own names on social media. This will help you become visible. It also makes it easier when people search for your information on social," she advised.
Training Coordinator of the No Business As Usual Hub, Shaibu Fuseini,
encouraged participants to learn about new technology developments and
how to leverage career and professional growth on interactive platforms.