Serena Williams signed her 3-year-old daughter Olympia up for tennis lessons. "The lady has no idea that it's my daughter," the champ told her followers. "So, we'll see how that goes."
Like mother, like daughter!
Serena Williams is passing down her love of tennis to Alexis Olympia Ohanian Jr. by enrolling the 3-year-old child in some lessons.
"I signed Olympia up for tennis lessons," the athlete told her Instagram followers on Thursday, Oct. 22. "Don't even start with me because I'm not giving her tennis lessons."
There was just one little catch: The coach didn't know she was training the daughter of a 23-time Grand Slam singles champion.
"The lady has no idea that it's my daughter. So, we'll see how that goes," Williams continued. "I'm not a pushy mom, but I know how I like technique. So, I want to make sure she's good at teaching Olympia some techniques."
And when the big day arrived, the 39-year-old sports star wanted to make sure her firstborn was ready.
So, they watched films of old matches to help with stance and speed although Olympia was more interested in viewing the cartoon Little Angel.
Williams also didn't forget about the gear: She posted a picture of Olympia's adorable practice ensemble and matching Wilson racket.
The proud parent wore her own "tennis mom outfit," too.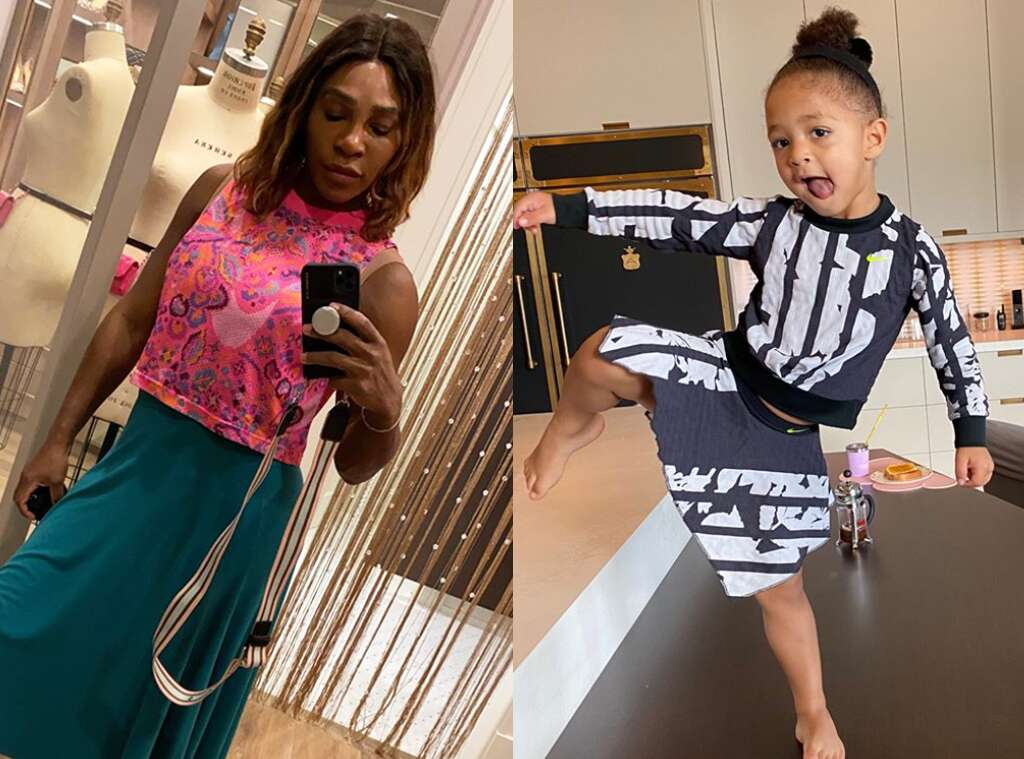 But once the lessons started, Williams didn't hang around the court. "So, she's at her tennis lesson, but I'm going to leave so I'm not distracting. I know how to, like, leave and be. I'm not, like, an overprotective mom—no matter what Alexis [Ohanian] says," she quipped while referencing her husband.
This wasn't the first time Williams had introduced the sport to Olympia. In fact, she posted pictures of the mother-daughter duo practicing in matching purple looks back in July. 
Of course, followers have also seen the child cheer on her mom from the stands, proving she's her no. 1 fan.
Serena Williams getting her daughter ready for her first tennis lesson is the best thing you'll watch all week pic.twitter.com/q4yVNeyXYf

— Gibson Johns (@gibsonoma) October 23, 2020
And while Williams recently made it clear to InStyle that she doesn't "force tennis" on Olympia, it looks like the little lady has already developed a love for the sport.
"She has a little tiny Wilson racket and she always says, 'Tennis, tennis!'" Williams told the magazine. "I'm like, I just finished training, the last thing I want to do is play tennis, but I can't say no to her!"