President Rawlings being ushered to the launch of Azumah's biography 'The Professor'
An emotional Azumah Nelson has put together a deep ode to his mentor and friend, the late former President Jerry John Rawlings, outlining major sacrifices he made including getting food on credit, feeding him and cleaning his room.
Azumah Nelson is Africa's greatest boxer and her first inductee into the International Boxing Hall of Fame, following the retention of his status as a world boxing champion for a decade.
Azumah's aide Yaw Sakyi told Joy Sports the sporting legend has been in a gloomy mood since the news of the former President's death and has only managed to put together the tribute.
It was evident in the first line of his tribute which read "Thursday 12th November, is a day I will never forget. It's a day that brought me excruciating pain after my number one fan and mentor, J.J. Rawlings passed away."  
Azumah, who struck a bond of friendship with the then military ruler of Ghana from the '70s during the early stages of his career, released an emotional statement which summed up what was a great bond between the two.
Azumah described Rawlings as a profoundly thoughtful man who placed service above self.
"J.J. Rawlings hugely shaped my view on life, work, and many other things. I will forever thank God for his wise and confidential counsel. If he were before me today, I would say, without haste, that undeniably, God used you to change my life into the man the world celebrates today, as a former world boxing champion. You are indeed the true champion, a champion like no other," a portion of the tribute read.
Indeed Azumah Nelson's widely acclaimed Biography, The Professor was dedicated to President Jerry John Rawlings because of the impact he made in the former champion's career.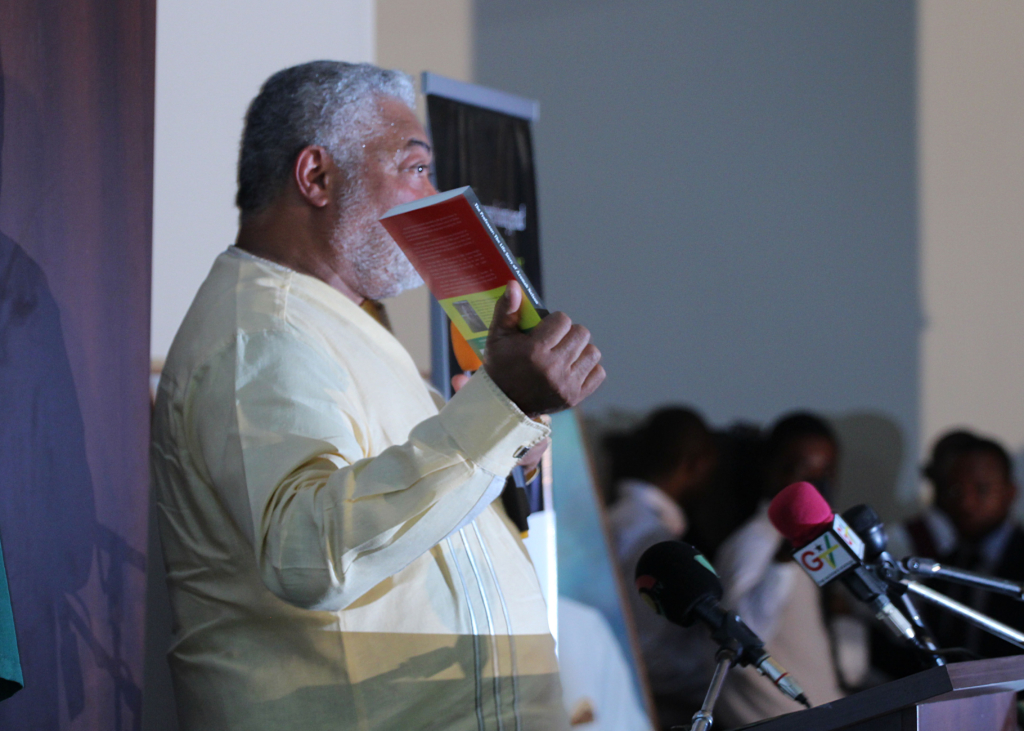 "When I think of you and the impact you had on my professional career, and on the careers of countless others, you are unquestionably God sent! I dedicated my biography, "The Professor" to you because you taught me so many life-building skills that played a direct role in bringing out the champion in me.
You believed in me, even when I doubted myself. As the true professor, you shared "lessons in life" that demonstrated humility, gratitude and faith."
Azumah's tribute further revealed that Rawlings', during his time as Head of State, showed effortless humility by cleaning his (Azumah's) room and ensuring that he and his colleagues had a place to rest after rigorous
training. 
"Always a man of subtle acts of kindness for years, while I trained as a struggling boxer, I would randomly receive portions of beans and gari. It wasn't until many years later that I discovered we were beneficiaries of the debt you owed the beans sellers. You even rented an apartment for me," Azumah recollected.
The story of Rawlings and buying the Ghanaian delicacy Gari and beans on credit is one that had assumed folklore status but many hardly knew the reasons, until the release of Azumah's book which captures it.
The late president apparently only demanded in return, that Azumah trained hard to represent the country for the world to see that greatness could come from Ghana.
Azumah Nelson enjoyed a successful career that earned him silverware including a commonwealth Gold in 1978 as an amateur, and the WBC Featherweight and Super featherweight titles during his days as a pro.
Years on the 'Zoom Zoom' as he is affectionately called has been honoured on some gallant platforms subsequent to that. In 2004 he was inducted into the prestigious International Boxing Hall of Fame and a decade later he was named the greatest super featherweight of all time.
—

Source
Myjoyonline.com