Economist and Senior Fellow at IMANI Africa, Dr. Theo Acheampong says the two major political parties in the country, NPP and NDC are responsible for the consistent increase in the national debt.
Speaking to Samson Lardy Anyenini on Newsfile, Dr. Acheampong said both parties while in government have increased the debt-to-GDP ratio by an average of 32%.
"As far back as President John Evans Atta Mills, President Mahama and most recently President Akufo-Addo, the debt numbers have always increased and they have all on average added around 32% to the national debt.
"Right about 2007, the level of debt in the country has been growing astronomically even far more than the revenue we are mobilising and far bigger GDP growth rate," he said.
The years 2011, 2017 are exemptions because the GDP growth rate in these years exceeds the public debt growth recorded in the country.
According to Dr Acheampong, the controversial debate between the NPP and NDC on whether the country has made HIPC status or not is as a result of political campaigns ahead of the general election.
"Anytime one is in government and the other is in opposition, the issue of public debt and related matrix always become the issue for discussion.
"The reality has been that both parties actively use public debt as one of the political campaigning tools.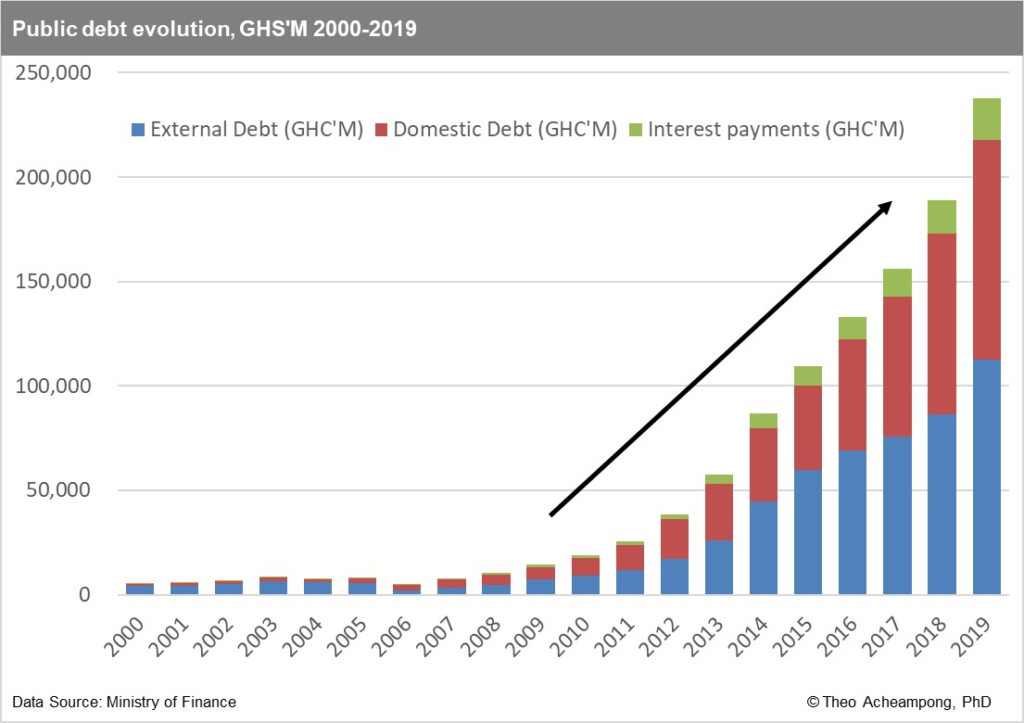 He, however, stated that Ghana has not attained HIPC status, but is currently a highly indebted country which has high-interest payments and low revenue mobilisation.
Meanwhile from the year 2009, external debt, domestic debt and interest payments have consistently increased over the years and are expected to be on the rise amidst high government expenditure during the Covid-19 pandemic.