A peace walk by supporters of the New Patriotic Party (NPP) and National Democratic Congress (NDC) turned violent in Jamestown in the Odododiodio constituency on Sunday morning.
In a number of video clips widely shared on social media platforms, it showed supporters of the two main parties throwing bottles as well as hauling stones and insults at each other.
Sources say the fight was intense on the 'Atta Mills Highway' at a popular junction known as 'One Way'.
It is not clear what spark the supporters of incumbent NDC MP, Nii Lante Vanderpuye and NPP's Nii Lante Bannerman to start violent exchanges.
According to the police, both parties have written their statements about what started the violence. So far, the number of injured persons is yet to be confirmed.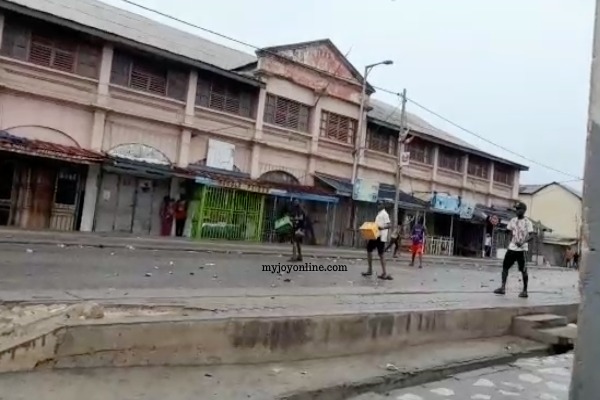 The Odododiodio Constituency has 50 hotspots per the Ghana Police Service's latest assessments of flashpoints in the country as the December election approaches.
It has a history of electoral violence over the years.
In September 2016, a lady supporter of the NDC was stabbed at Bukom Square as chaos broke out during a political debate.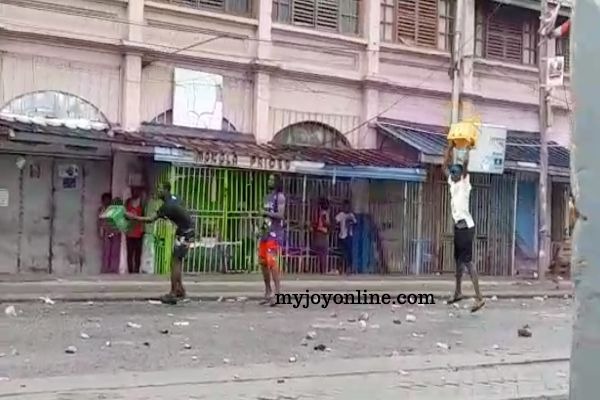 The supporters had gathered at the Bukom Square to cheer on their respective candidates who were taking part in a parliamentary debate by the Accra-based radio station, 3FM when tempers flared.
Several others from both parties sustained various degrees of injury.
The windscreen of at least two cars was also smashed. No arrest was made.