The Daily Statesman
*Volta saw little progress under NDC
* Government free Wi-fi service for students begins
B&FT
*Power transmission losses on the rise-IES analysis shows.
*Civil servants end no tax relief in past 5years.
Daily Guide
*If we sleep we slip- Blay to NPP
*7 NDC members killed in 2 crashes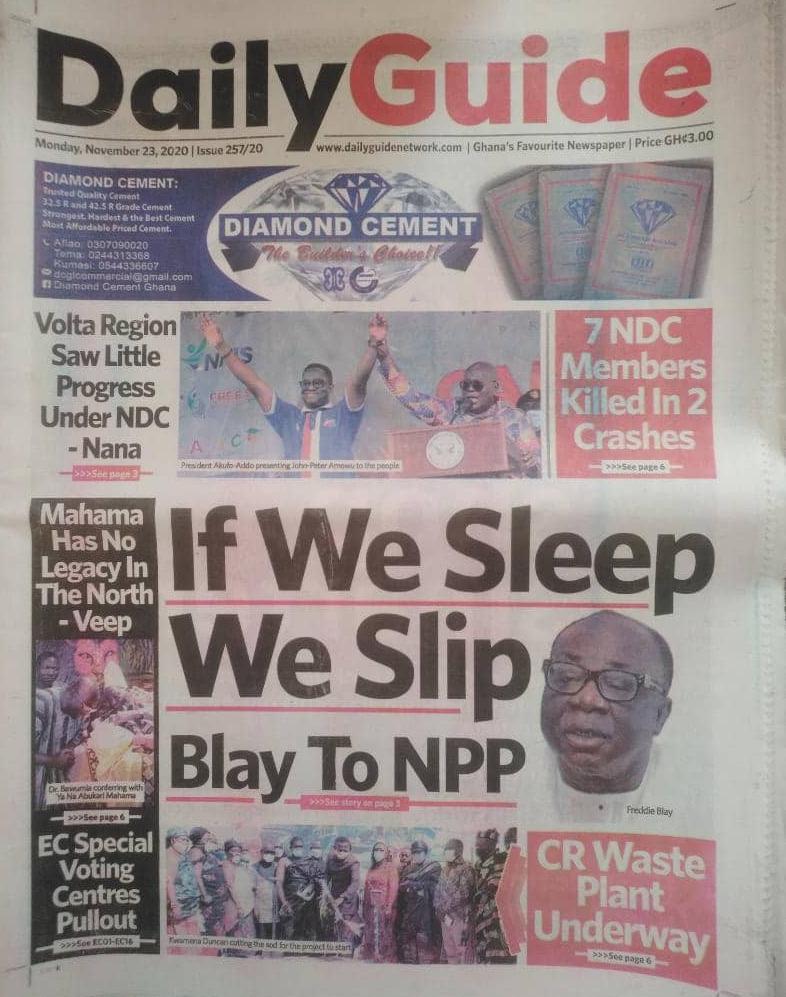 The New Publisher
*I thought Akufo-Addo was a saint-'Repentant' Odike begs Mahama
*December polls: Nana Konadu Bows Out!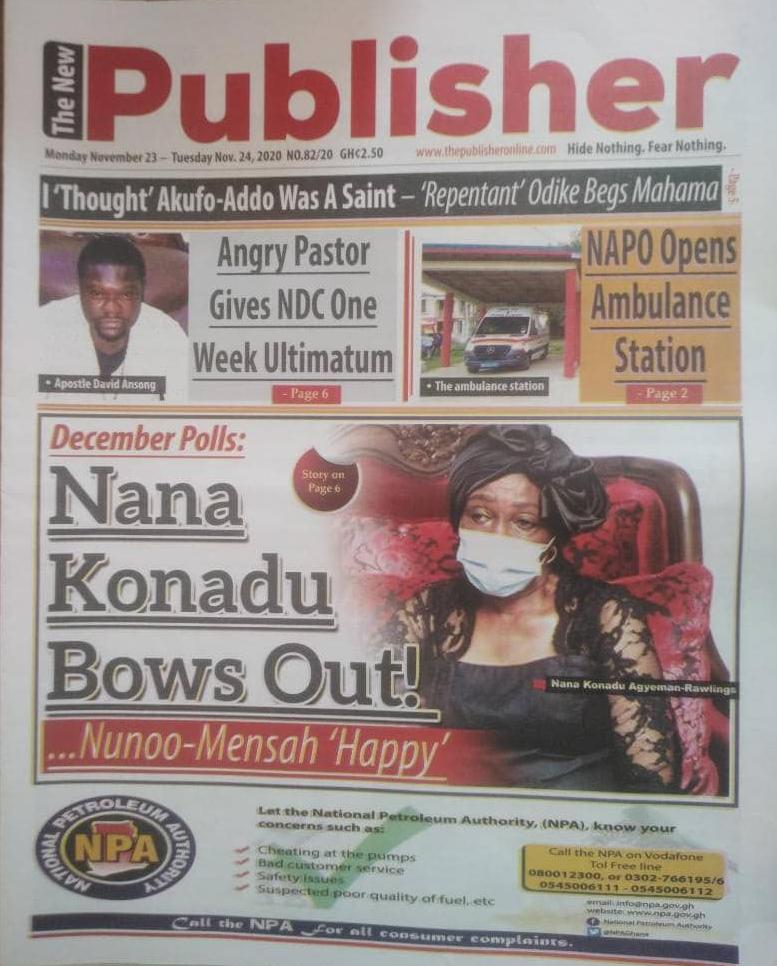 Economy Times
* Ghana's total Public debt rises
*Ghana records high total fiscal deficit
The Finder
*Free Wi-fi takes off for tertiary institutions
*We don't need new laws to fight corruption -Anyenini

Source
Myjoyonline.com