Their poor roads depict everything that might be wrong with transportation in the Manso Atwedie area of the Ashanti region.
It has impeded movement of people, goods and services. Preventable accidents have also resulted in death and serious injuries.
Residents of Manso Atwedie could no longer wait. Their patience has run out. That is why they are getting involved in the road repairs.
"The road in this town is very poor, there are many potholes on it. We agreed with the committee to accept contributions from men to buy cement as we make an announcement urging women to carry stones and sand so we can make the road better," one of the locals said.
Led by the Assembly Member, Amponsah Darko, they woke up early and braved the morning sun to refill potholes with cement and sand.
"We realised every time it rains, it washes the sand we filled in the potholes, so we decided to add sand and cement to form a concrete."
According to Mr Darko, the cement-sand mixture keeps the road in good shape longer than normal, although it does not correspond to the one that is tarred with coal.
"When you go to the senior high school, there were a lot of potholes out there that caused a motorbike accident leading to death.
"So we mobilised a communal work to repair it with concrete, for two years this road is always in good condition."
Manso Atwedie town road was constructed some time back, but soon potholes are back on it.
Motorists have had several accidents resulting in death and injuries.
There were a lot of accidents in my presence, I saw no less than three incidents. There was a man called Koofie, there were two of them on the bike, both died.
In another incident, there were three people on one motorbike, two survived while the other sustained a skull fracture and died instantly."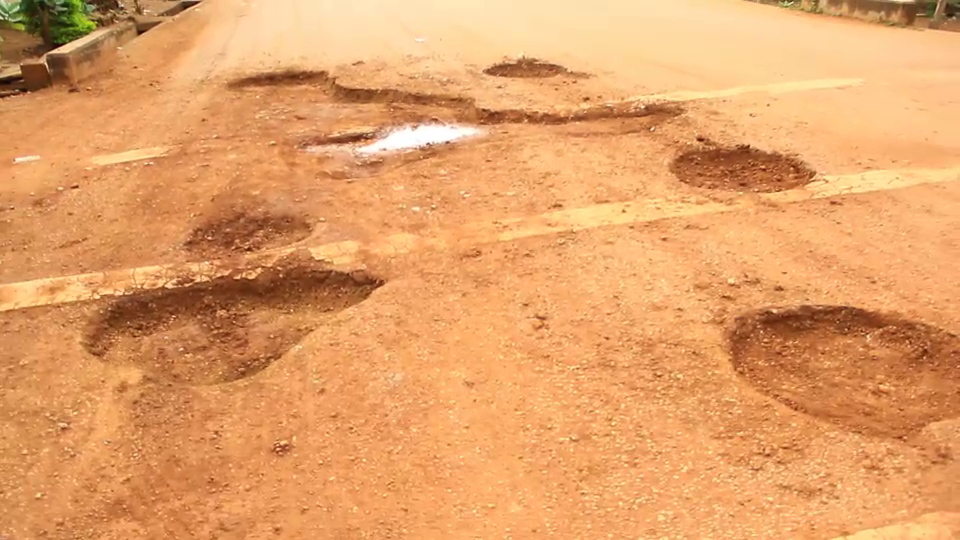 Kwame Asare says a motorbike recently landed in a gutter near where the potholes were being fixed and one of them broke his leg.
"So this is a very big problem," he said.
Another resident, Naomi Mensah said, a car also hit two children crossing the road.
She is calling for road signs to guide road users. Residents are fixing the potholes to end the loss of lives.
In the spirit of communal labour, they have raised ¢700 for construction materials.
Many residents have taken a break from their jobs to join the exercise. They said if the road is good and no deaths are recorded, they would be at peace at work.
Kofi Okyere is a mason who puts his knowledge to the service of infill.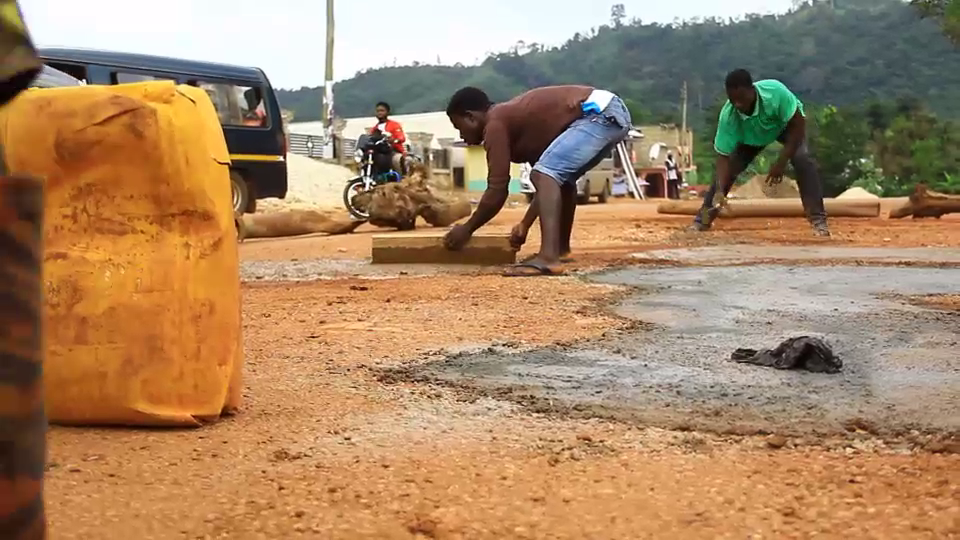 He mades sure everything goes as planned.
Kofi said that he cannot contribute money to improve the exercise, but he does provide knowledge and experience to prevent poor work.
Kojo Ampomfo also deserted his farm to help.
"As a good citizen, I have to leave everything behind and commit myself," he said.
Kwame said he is always prepared to join any course to see development of the area adding, "We cannot leave everything to the President. We must act on our own."
They say if the government has not come to their aid, that does not mean they have to sit on the sidelines to make things worse.
Residents are, therefore, contributing in their own little ways with the hope that government will come to their aid.
A short-term barrier has been put in place to solicit support from motorists.
This is not the first time the residents are embarking on such an exercise.
They have fixed potholes in the past. With no hope of government's support, the residents of Manso are committed to ending the frequent road crashes and providing breathing space for passengers.

Source
Myjoyonline.com