A local poultry farmer in Damango in the Savanna Region has taken the strides to made colleagues farmers save money by creating a cost-effective incubator.
The local equipment is capable of hatching 2,500 eggs within 21 days or even less.
Abdul Rahman Mohammed said the idea came when he realised his colleagues were losing a lot of their eggs and buying day-old chicks at a higher price.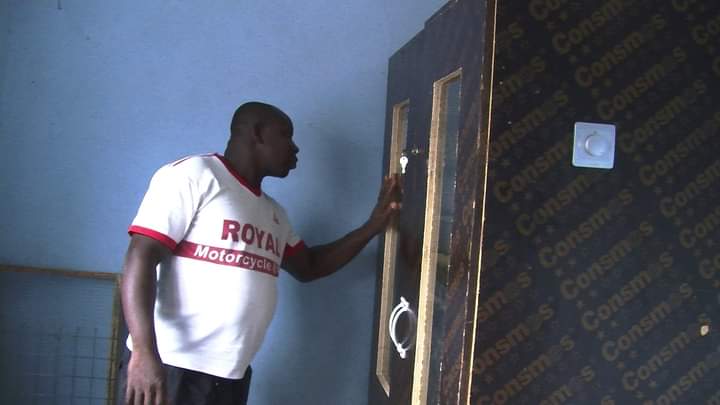 Mr Mohammed spent a little over ¢5000 to build two incubators. One for a capacity of 600 eggs and the other for over 2000 eggs.
He recollected how his grandfather used the most common way to choose eggs for hatching by storing them in a locally made clay pot with cotton.
After seven days, his grandfather would then observe each of the eggs under the sun to distinguish the duds from the eggs that had chicks growing inside.
Another method Mr Mohammed considered was candling where they used a small bedside-sized lamp with a 60-watt flood lightbulb installed.
A 2-inch hole was cut into a thick piece of cardboard for the egg to be able to sit on the hole.
One would then hold the cardboard over the operating floodlight and place the egg on the hole.
Observation was made on the egg to check for a bacteria ring and a growing chick with blood vessels.
Fertilized eggs would have dark splotches in them, and might be completely indistinct, hinging on the phase of development of the chick.
But these methods of determining fertilized eggs and hatchability under traditional incubation period was not a complete success for Mohammed and some farmers in the Savannah Region.
But both gave him an understanding of how to create an inexpensive incubator that would keep heat and humidity at a constant level throughout the hatching period.
Mr Mohammed said when he got the idea, he invested a lot of time researching on how to create the inexpensive incubator.
The Damango Senior High School graduate created the incubator in 2015, a year after he had started his farm.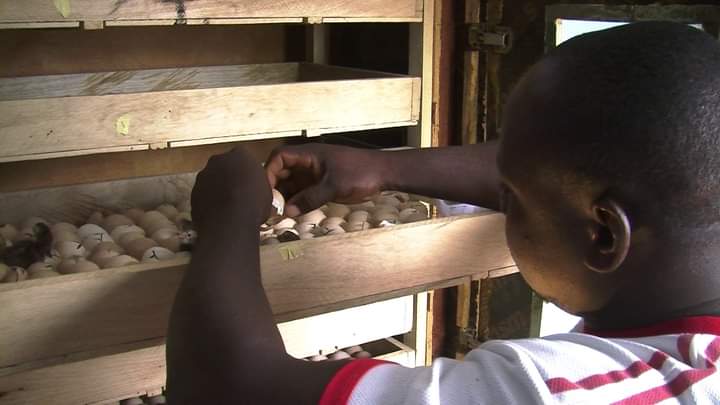 He said he had sleepless night finding out what could work or fail for the incubator.
It took Mr Mohammed three weeks to create the wooden made incubator because he needed to have a thermometer installed to regulate the temperature.
But even after the creation of the incubator that came with joy and jubilation, Mr Mohammed had the biggest challenge with the humidity.
If you choose to incubate your eggs, you must be educated in the correct workings of the temperature and humidity.
This is the most important part of hatching and can be the difference between your eggs hatching, staying as eggs or even going bad.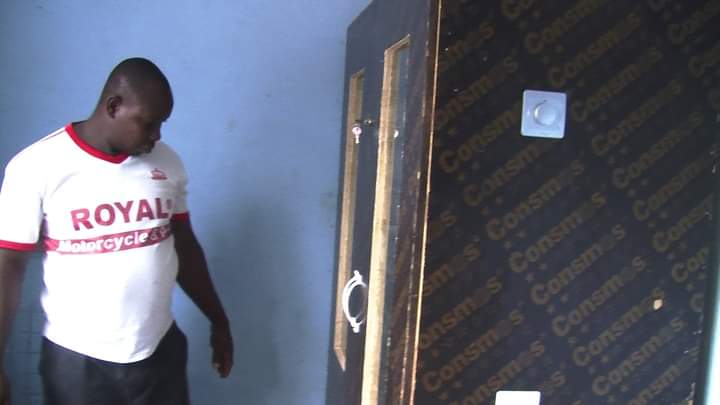 If the incubator is kept at the incorrect temperature and humidity levels for a sufficient length of time, it interferes with the normal growth and development of the embryo.
"Humidity was my problem. When it is too high, the hatching delays.  When it is too low, eggs that are not yet developed begin to come out- that is fast hatching."
So Mr Mohammed had to keep and maintain an ideal humidity level anywhere between 60 to 65 per cent to achieve the purpose for the creation of the incubator.
A good quality incubator should have a powerful temperature control where the temperature can be adjusted accordingly, and the accuracy is pretty much spot on, he highlighted.
It should also have automatic egg turners and heat and humidity adjustors.
But because Mr Mohammed's incubator is operated manually, a lot of time and attention is needed to achieve good results.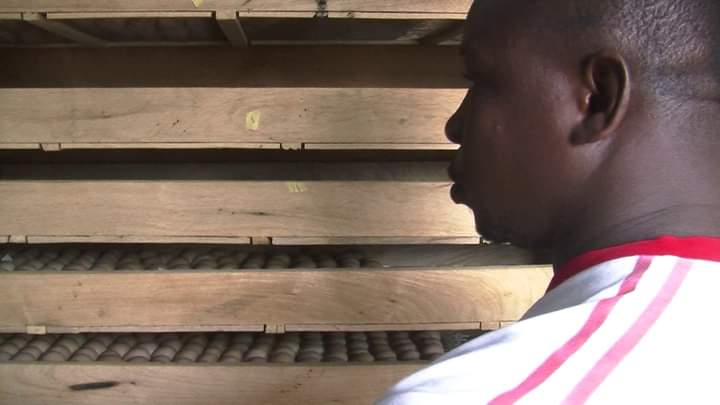 Mohammed, therefore, has to always turn his eggs manually five times a day for good results.
He said an odd number of times is best as this means the egg is on a different side overnight.
"It takes 21 days for a fowl's eggs to hatch but if you do your turning five times a day, it can take less," he said.
According to Mr Mohammed, the failure rate of the incubator is 2 per cent because he does his turning 90 degrees five times a day.
"With the 90 degrees manual turning it facilitates the development of the embryo."
Maintaining the incubator is not something difficult for Mr Mohammed.
He said, "I know every part of the incubator. When it is not working I know where to fix the problem."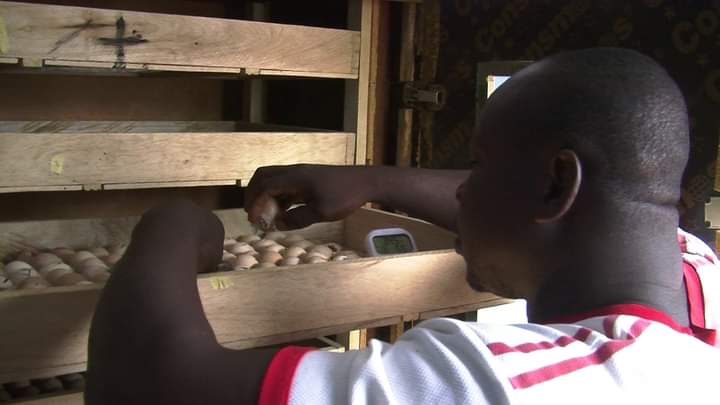 Mohammed's incubator has now become the hatching centre for poultry farmers in the region.
It is currently serving 35 poultry farmers with some sending close to 500 eggs for hatching.
"Some bring 100, 200, and 300 eggs because they know I can do it well for them. And I charge them ¢1.50p per egg."
For the farmers who are in business with Mr Mohammed, they see his locally-made incubator as a life-saver.
Mahama Suleman, 28 is one of Mohammed's customers who started rearing Guinea fowls four years ago and Mohammed's incubator is his best bet when he got his 200 eggs hatched.
"I go to him because he is good and we understand each other."
The Tamale Technical University graduate does both crops and animal farming but will now want to give more prominence to his Guinea fowls business because of the availability of the incubator.
A trained teacher from Bagabaga College of Education, 32-year-old Umar Iddrisu also counts on Mr Mohammed's incubator for his day-old chicks.
"Yes, the incubator is effective. But nothing on this earth can be 100 per cent correct."
Before engaging Mr Mohammed, Mr Iddrisu was allowing his fowls to sit on the eggs which were not giving him good hatchability rate.
So it was all good news when Mr Mohammed started his hatching business in the region.
"The best part is that Mr Mohammed doesn't only hatch the eggs for me, he also broods the day-old chicks until they are three weeks old."
Serving local poultry farmers is not just a dream come through for Mr Mohammed but has given him solace that he is helping his countrymen grow their businesses.
Mr Mohammed started with 150 birds and now with his incubators, he is optimistic to become one of the leading guinea fowl farmers in the next five years.