A leading member of the ruling New Patriotic Party (NPP) in the Western Region Fred Kakraba Sam has donated assorted items to regional executives of the party.
The items include 20 motorbikes, microphones, speakers and ablution cans. Mr.Kakraba who is also the CEO of the Kakraba Sam Foundation has also made a cash donation to the youth wing of the NPP. This is single largest donation that any individual has made to support the NPP's campaign for re-election in 2020. Speaking at the ceremony, Mr. Kakraba Sam said the donation will enhance the campaign for re-election of President Akufo Addo and also win more seats for the NPP in the Western Region.
"As you can see, we are here to make a donation to the party in the region. This is to help the party in the region to help in canvassing for votes for the party," he stated.
Western regional Chairman of the NPP Francis NdedeSiah who recuved the items promised to use them for the intended purpose to ensure that the NPP wins fifteen seats in the upcoming elections.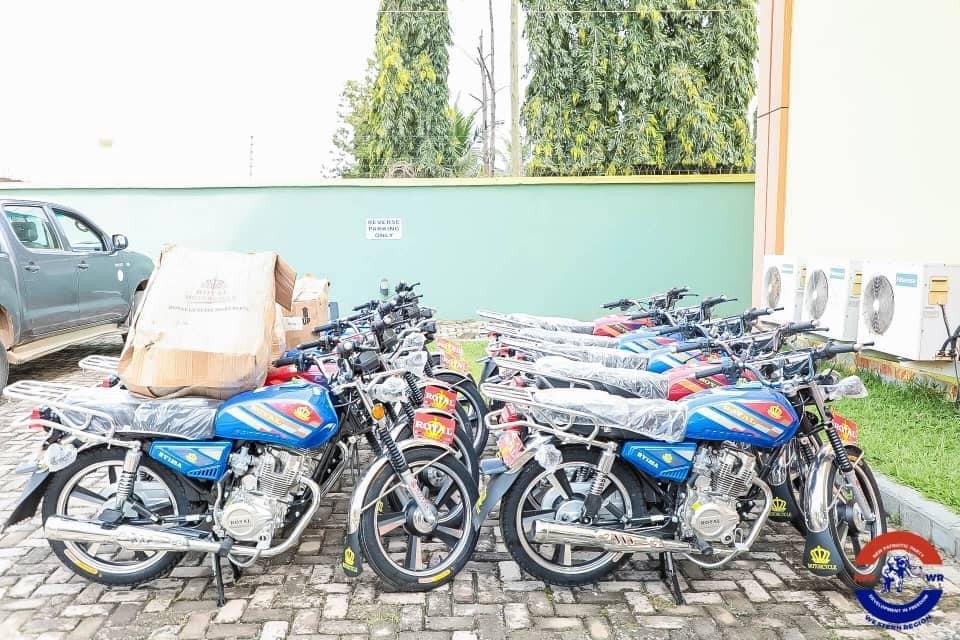 "This is the first time we have received a donation of this sort.  Let me express, my gratitude to the KakrabaSam Foudnatiopn and to promise that the items will be used for the intended purpose. The donation is timely because we currently have 13 seats and we will work hard to retain these seats and add two more to them in the December elections. But like Oliver Twist, we will appeal for more donations to execute the agenda" he said.