"The human experience is best lived when shared with others." is contained in the book, 'inspirational quotes for living' by Prof. Marian Asantewah Nkansah.
"Turning 40 set me into deep introspection. This moment of reflection brought with it each day a quote that came straight from within," Marian writes.
The pocket book is a compilation of personal quotes from the author.
She says "the phrases are a reflection on life's journey and some aha moments, which have been crafted into motivational words to guide the reader through the highs and lows of life."
In line with Women in Science, Technology, Engineering and Mathematics Ghana's motto of inspiring the next generation, she has decided to donate to the organization.
"The main target is the younger generation so they'll discover the essence of living and follow their own path and not be swayed away by what is happening around them.
"WiSTEM Gh is the most vibrant local association I am related with that is doing massive outreach as far as the younger generation is concerned. It is a way of contributing to WiSTEM outreach," she said.
Senior assistant registrar at the counselling centre, KNUST, Mrs. Victoria De-Graft Adjei added: "This book will help the youth and the young ones to be propelled to want to do more. Sometimes, it's just a word of hope and somebody will sit up."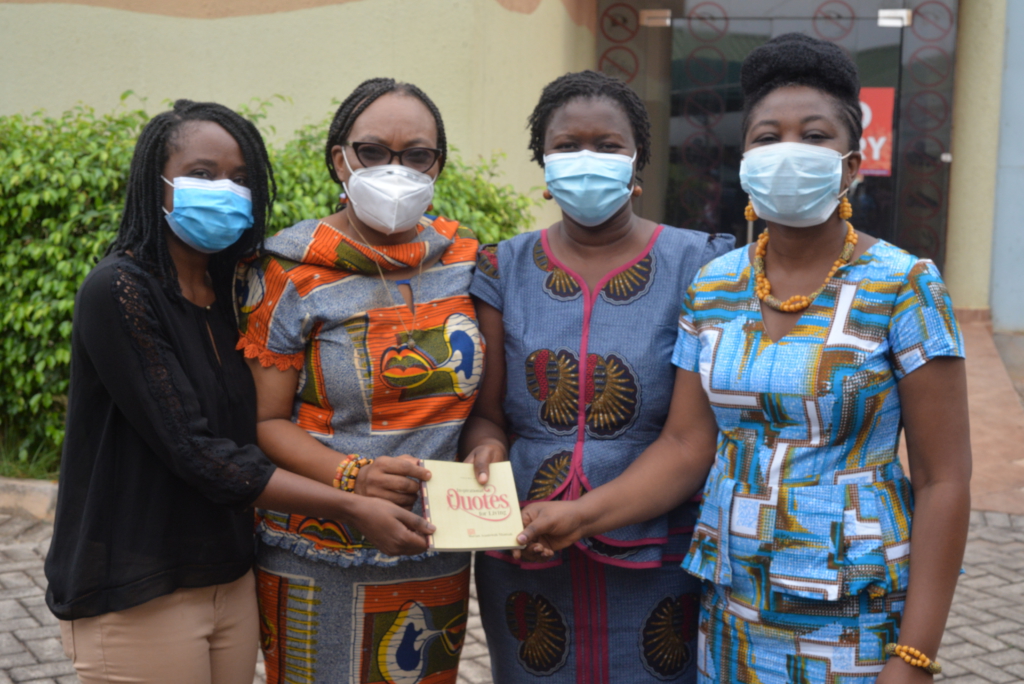 Receiving the books, President of WiSTEM Gh, Prof. Ibok Oduro thanked the author, Prof. Marian Nkansah for the gesture and believes the book will be crucial in the association's mentorship activities.
"With Prof. Marian Nkansah supporting the mentoring programme, I believe the children and young ladies will be better than us," she said.

Source
Adwoa Adubia News