Report reaching us has it that a man believed to be in his late forties is feared dead after he was shot in the head by an alleged rival.
In more details, the report says his 1-year-old daughter has sustained injuries together with an eyewitness at Gomoa Akotsi in the Central Region.
The incident occurred few minutes ago when a broken-hearted man didn't understand why his wife has left their matrimonial home to live with another man in a newly rented apartment, while he hasn't officially divorced her.
He took the law into his own hands, tracked the location of where his wife and newfound lover are leaving, got there this dawn, shot the man 2 times in the head leaving him in a pool of blood.
According to Winneba doctors, his condition is critical and the chances of his survival are low, as he is on oxygen battling for his life.
Sadly his own baby girl sustained gun wounds.
The heartbreaking aspect of his devilish intention is that the eyewitness, who spotted the suspect in the act, was also shot. The report says the child and the eyewitness are responding to treatment.
This portal has gathered that the victim is also married with children, it was just 4 days ago that he rented the new apartment where they were chilling this dawn and met his sad ever news.
The woman through which all these happened hasn't properly divorced by the suspect.
Before the incident, the suspect allegedly called the woman in question, threatened her that, he hasn't made his mind of giving her a divorce, all because he loves her very much.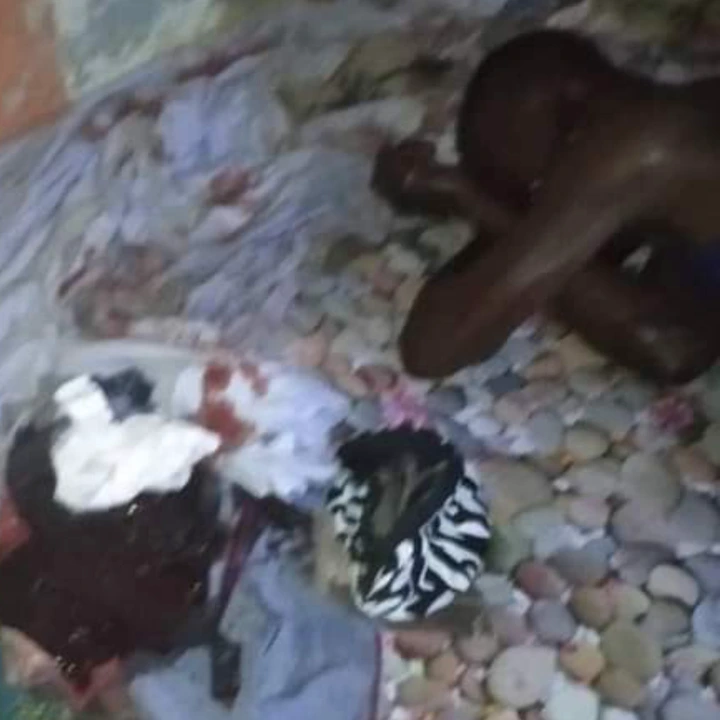 Since she is moving out on her own accord, he will shock her with what she will never and ever forget in her lifetime.

Source
Adwoa Adubia News