The Vice President, Dr Mahamudu Bawumia has officially launched the Ghana Quick Response payment system (QR Code) at Ridge in Accra.
The payment system will enable all merchants to receive payment for their goods and services, solving a major problem with payment in the country and also fast-tracking the realisation of building an all-inclusive economy.
Addressing the press during the launch of the system, Dr Bawumia said the initiative is a historic one, as it is the first of its kind in Africa and the world.
"Ghana's QR Code is unique and it's the first of its kind in the world…and it is historic because Ghana will be the first country in Africa to launch a Quick Response Code payment system," he said.
He also indicated that Ghana's Universal QR Code system was the third of its kind after Singapore and India. However, whereas Singapore and India's system catered for bank customers, "Ghana's QR Code will cater for both bank and non-banking customers".
"We have to be rightfully proud as Ghanaians that we are using technology to solve a problem that exists in our society and in doing so we are really leading the world in this manner," he said.
He added, "Not only are we the first country in Africa, but we are also, as far as I am aware, the third country in the world to do a Universal Quick Response code after Singapore and India".
In Ghana, the QR Code will "cater for both bank and non-bank customers, that is those who use mobile money as well as have a bank account so in this regard" unlike that of Singapore and India.
"So you can pay using your mobile phone and the merchant can receive the payment on their mobile phones instantly."
Dr Bawumia also noted that users can scan the QR Code and confirm their payments are going to the right merchant, adding that all transaction will reflect in the user's bank account.
"If you are a QR Code merchant, it means that all payments go directly into your bank accounts".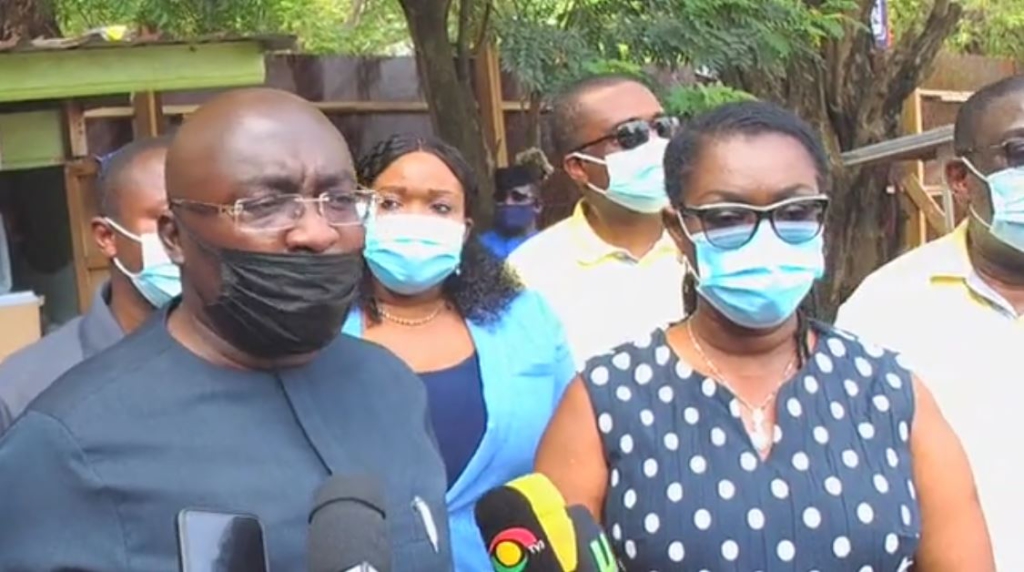 The efforts form part of government's initiative to move Ghana from the cash-based economy to an electronic. This will help reduce the robbery rate in the country and especially in a fight against the spread of Covid-19.
"We do a lot of transaction with cash which means robberies can take place as people carry cash around, and in this Covid environment, in fact, one of the ways you transmit the virus is by handling things like cash so E-commerce also doesn't develop if you have a cash-based economy," Dr Bawumia noted.

Source
Myjoyonline.com