The Acting President of the Anum Traditional Council, Okogyeaman Nenye Anyane has appealed to the government to build a well-equipped memorial centre to honour the memory of the nation's heroes.     
He mentioned heroes such as Mrs. Theodosia Salome Okoh, the designer of Ghana's National flag and first female President of the Ghana Hockey Federation, and other gallant men and women who had made a significant impact on national development from the area.     
The chief who made the appeal when the Vice President, Dr Mahamadu Bawumia, visited Anum in the Asuogyanam District, as part of his three day campaign visit of the Eastern Region, said such facility was long overdue.     
Okogyeaman Nene Anyane observed that the provision of such a facility would inspire people to be responsible and contribute their quota towards national development.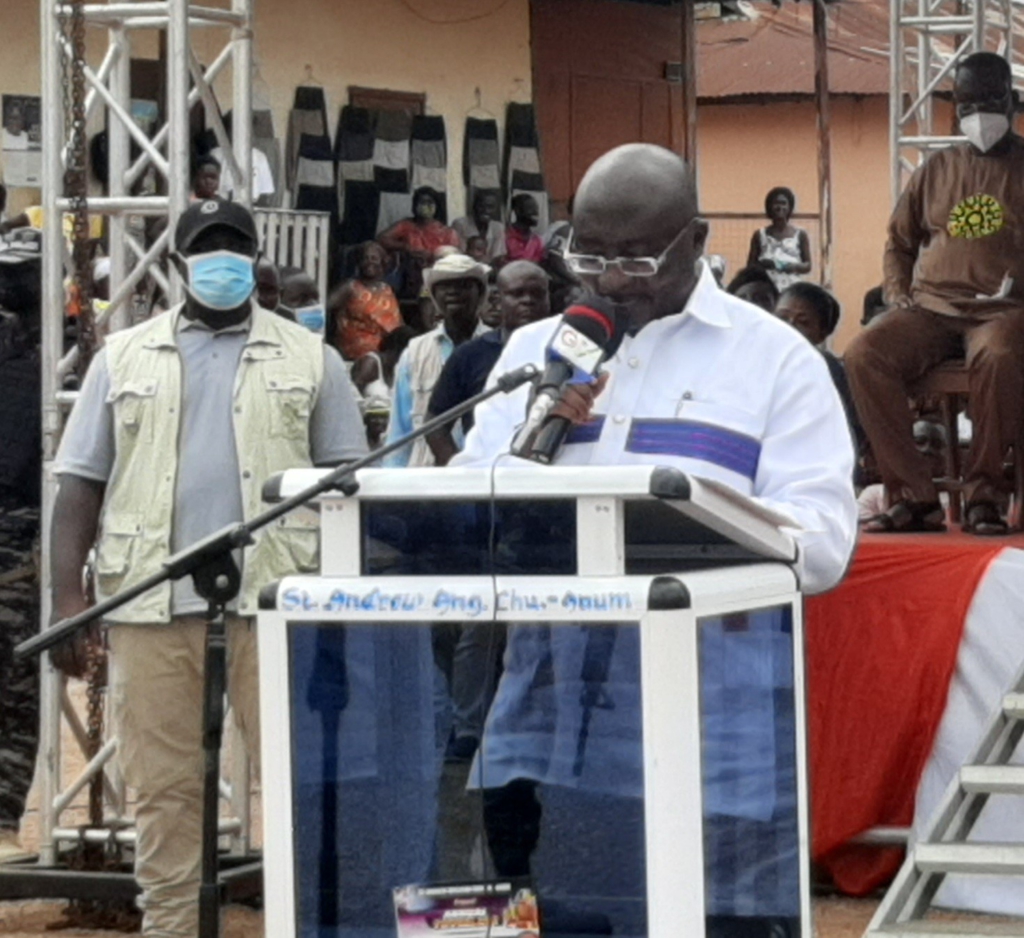 He appealed for the community health centre in the area to be upgraded into a polyclinic, a permanent security post with police vehicle and motorcycles, and drainage systems to improve healthcare, security, and convenient water supply.     
The Acting President of the Council indicated that during the construction of the Akosombo Dam, the people were promised some form of compensation, but had not received anything and urged the Vice President to use his office to help them redeem that compensation.     
He commended the government for the various ongoing developmental projects at Anum and its surrounding communities and thanked President Akufo-Addo for his numerous flagship initiatives and policies, which had brought relief to many Ghanaians.     
Dr Mahamadu Bawumia, in his address, gave the assurance that government recognised the role of the traditional authority in national development and therefore would listen to all their concerns.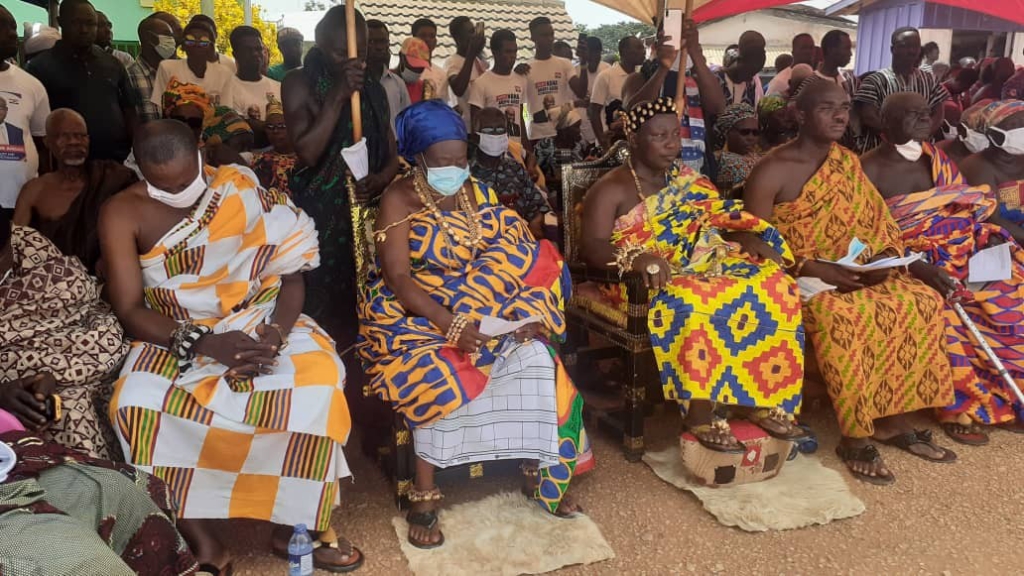 He said the initiation of several developmental projects at Anum and every part of the country was a testimony to the credibility of the NPP government and appealed to the people to renew the mandate of the NPP come December 7.     
Mr Dan Botwe, Member of Parliament for Okere Constituency and the Minister for Regional Reorganization and Development, advised Ghanaians to desist from tribal politics and vote for the government which ensures that all the needs of the people were met.     
He said "let us desist from tribal politics and canvas votes for the government who represents its people and that is NPP government, the government which has put in place good policies and initiatives for the development of the entire nation."