The Vice Presidential Candidate of the National Democratic Congress, Prof Naana Opoku Agyemang, has stated that the upcoming general elections is a crucial one that will determine the course of the country's future.
According to her, it is only the NDC that has well-thought-out policies and programs to accelerate the human resource and physical development of the country as indicated in its People's Manifesto. 
She, therefore, implored the electorates to vote massively for the NDC to enable it deliver its objective of making the citizenry self-reliant and effectively elevate their standard of living. 
Prof Nana Opoku Agyemang who was speaking at Have in the Afadzato South Constituency on the 3rd day of her tour of the Volta Region, said a John Maham-led government would run a system of governance where all citizens would benefit equally from its programs and policies.
She underscored the NDC's aim of providing vocational training to empower the youth and provide them with jobs to reduce the country's unemployment rate and enhance the livelihoods of the masses. 
"A very important aspect of development is about training your workforce to meet your needs and not training them halfway and when it comes to the big job, we go and look for people to come and do it", she said. 
She indicated that the NDC during the Mahama-led administration began a stimulating apprenticeship program and as such urged the electorates to vote for the NDC to enable it to advance its plans to equip the youth under its "Big Push" agenda.
Prof Naana Opoku-Agyemang also highlighted her party's primary healthcare coverage promise which seeks to ensure quality healthcare is accessible to all irrespective of societal status. 
She urged women across the country to express their appreciation to NDC Presidential Candidate, John Mahama by voting massively for him for "respecting women and placing value on them", as seen in his selection of her as his running mate. 
The Afadzato South Member of Parliament, Angela Alorwu Tay, implored her constituents to once again prove their support for the Umbrella family in the upcoming elections, to enable the NDC to continue and complete development projects it initiated. 
Paramount Chief of Goviefe traditional Area, Togbega Adanu Sakrafo X, lauded the NDC on its development agenda for the area and prayed to God to grant them their heart's desires.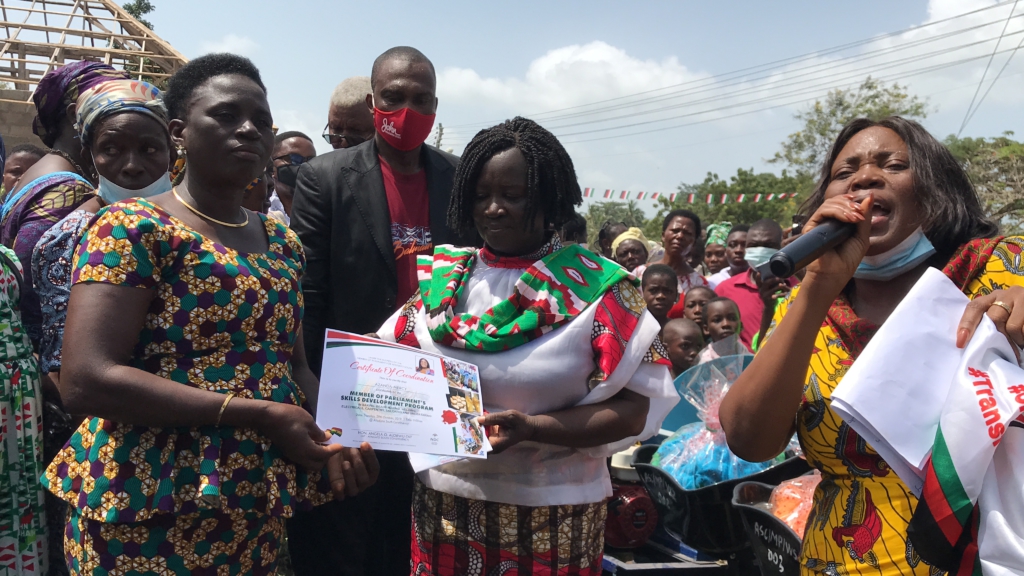 The occasion was also used as the graduation ceremony of about 200 residents who have received training in bakery, bead-making, welding, electrical, carpentry, undertaking, and tailoring under the MP, Angela Alorwu Tay's Skills Development Program.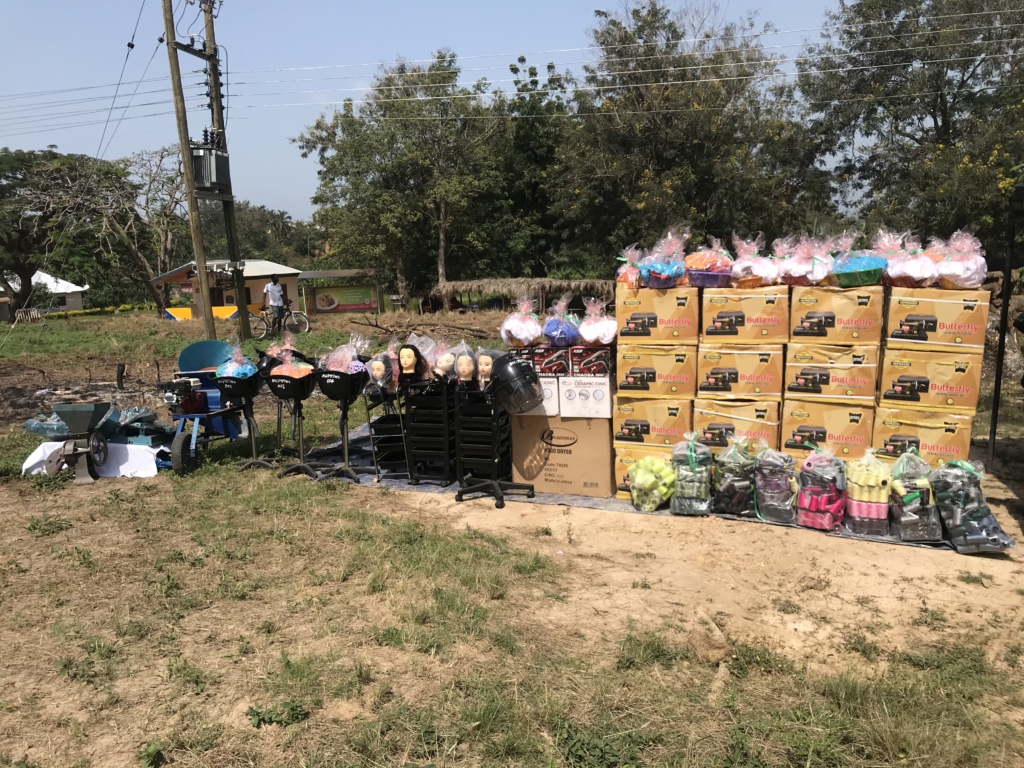 The beneficiaries were presented with startup kits such as sewing machines, hairdressing sets, milling machines, carpentry and electrical tools among others.