In honor of Breast Cancer Awareness Month, E! News recognized 12 survivors who wanted to share their wisdom and advice for anyone going through a similar battle. Get ready to be inspired.
Never underestimate pink power!
With Breast Cancer Awareness Month upon us, it's the perfect time to get educated about a disease that affects 1 in 8 women according to the American Cancer Society.
"Breast cancer does not discriminate, but it is survivable when caught early," breast health organization Susan G. Komen Orange County member Rebecca Hultquist shared with E! News.
"Being a woman and getting older is the biggest risk for getting breast cancer.
It's important to know your body and to know what normal feels like for you and only you.
I was only 33 when I found a lump. I had just weaned my baby from nursing, and I knew what I felt was not normal and that it was not there before."
In addition to raising awareness, it's also more than appropriate to acknowledge the thousands upon thousands of people—including Rebecca—who survived this difficult disease.
E! News is celebrating more than a dozen survivors from around the world who graciously shared some of their best advice for anyone struggling with breast cancer.
While every story is unique, each individual had one thing in common: They were determined to survive.
"Something else that is important about my story is that I did not wait to see a doctor," Rebecca shared with us.
"Immediately on Monday morning, I called my OB/GYN and got an appointment.
Being proactive and insisting on getting prompt appointments was so key to me getting diagnosed…Don't ignore yourself.
Be your own advocate." Without further ado, get inspired with these proud survivors below.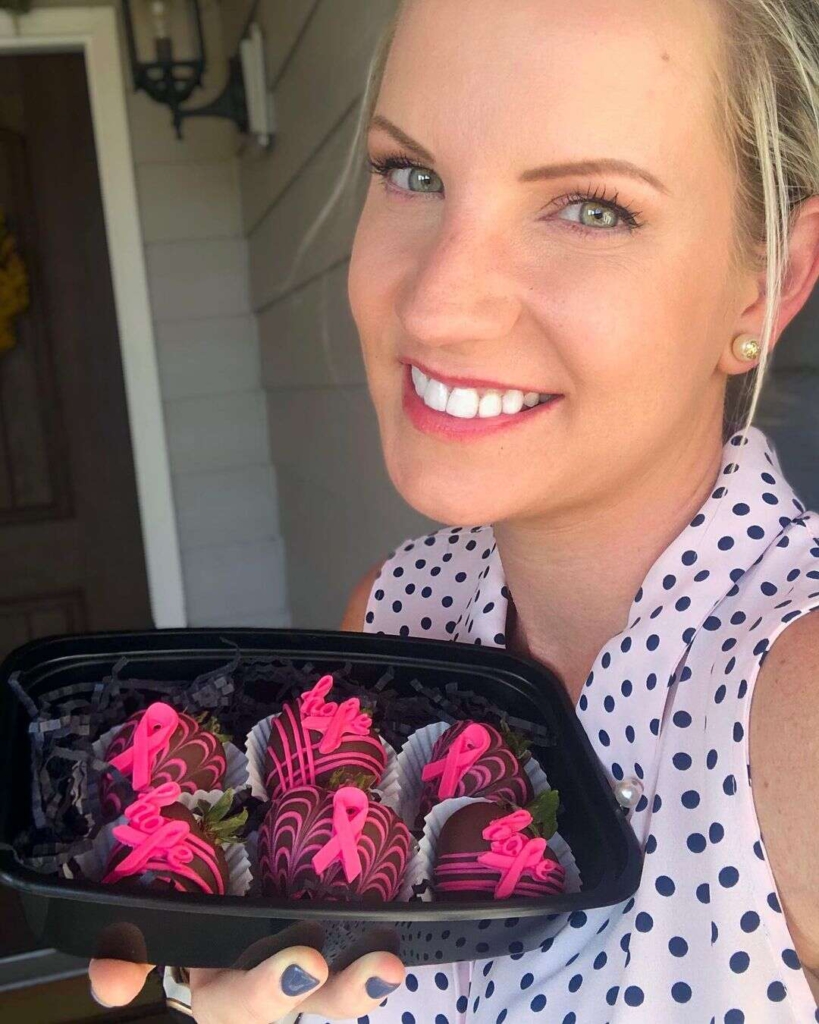 Mindy Miller
+ In Springfield, Missouri
"Embrace the survival stories of others who have traveled this path before you. Lean on their experiences, discover hope in their healing.
Know that you are not alone and you never will be. There is strength in community and beauty in every chapter.
Believe that you CAN do hard things. It is when you find empowerment that true healing begins.
It is then that you will begin to see yourself as the survivor you are…the amazing survivor you've been all along!"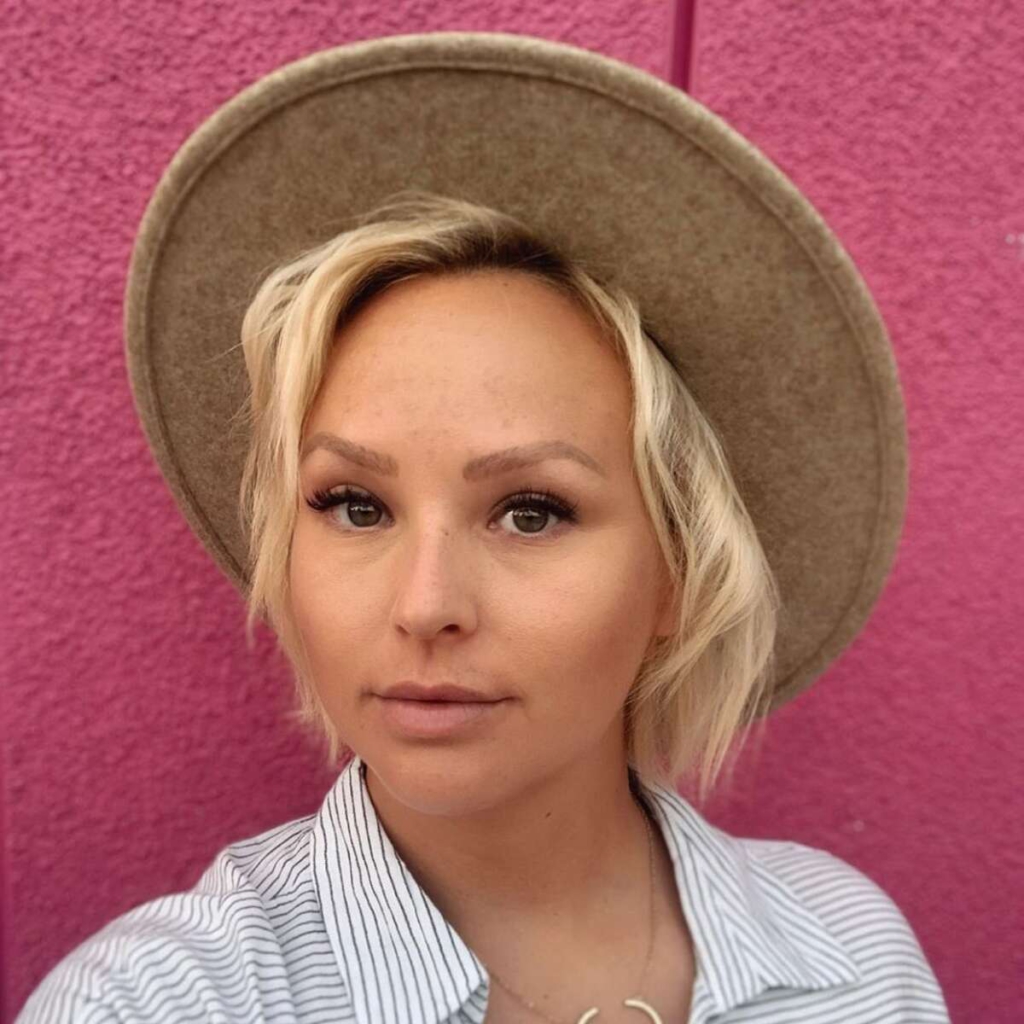 Philecia La'Bounty
+ In Huntington Beach, California
"My best advise to women is to fight for their health and demand every test until it's 100% sure.
I was told I was to young for cancer at 29 and eight months later, I was diagnosed with stage 4.
For current fighters, it's an injury. You rehab and recover."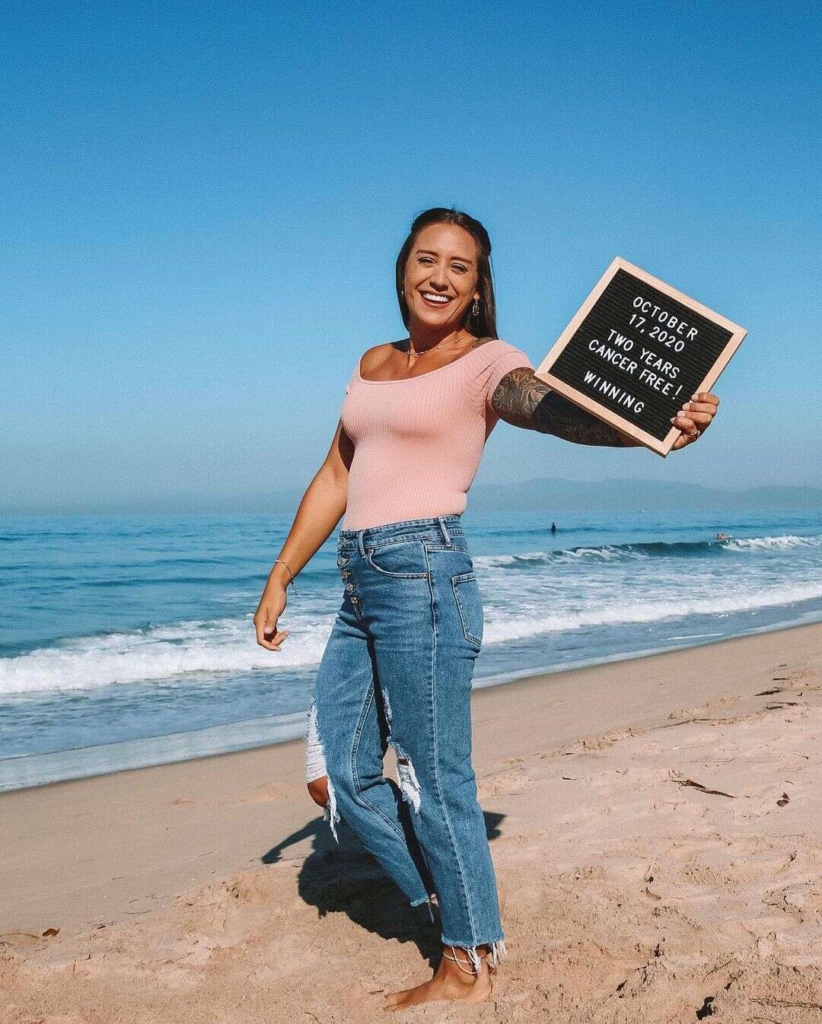 Kelly Deckers
+ In Hermosa Beach, California
"The best advice I would give to someone else is to not lose your self.
You're already losing your hair and that's enough.
Do what makes you happy, surround yourself with people that make you smile.
Also, pack yummy snacks for treatments."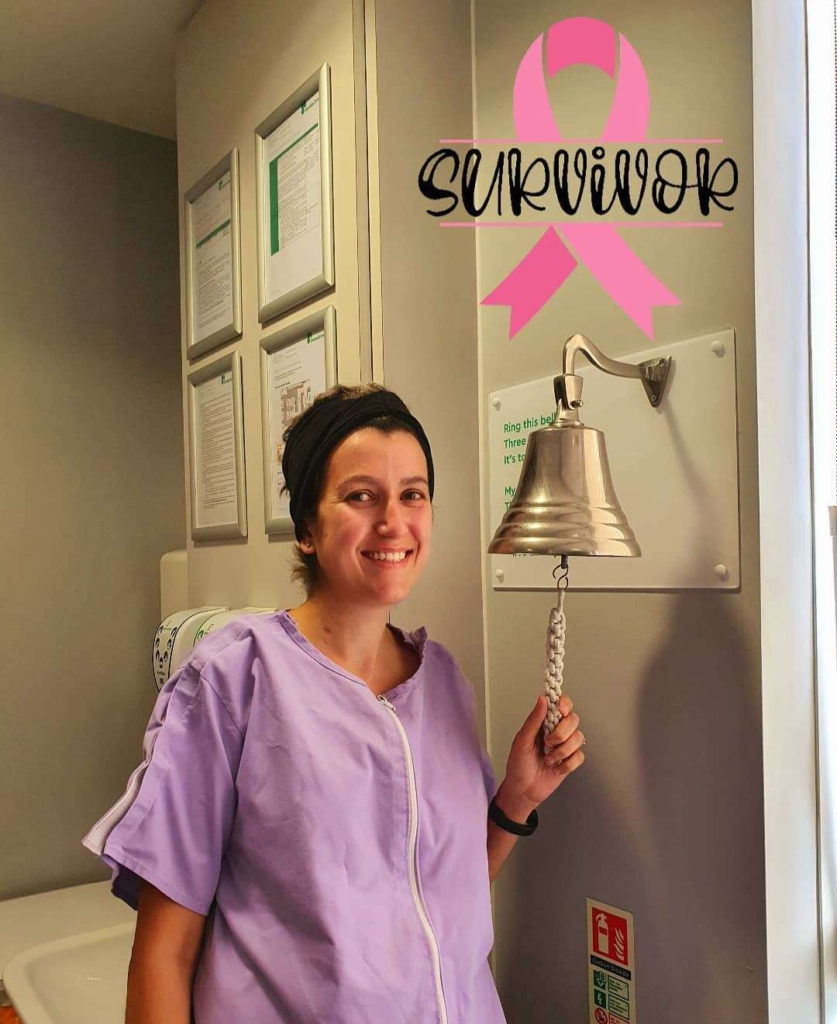 Demi Kakkoufa
+ In London, United Kingdom
"My advice for someone going through this battle is:
1. Take one day at a time.
2. It's okay to be angry, sad, etc. Allow yourself to feel however you want to feel in that moment.
3. Do not Google everything and do not look for survival rates and statistics. You are not a statistic!
4. Try to not compare yourself to other women in the same situation. This is your story—not theirs.
4. Be positive and surround yourself with those that make you smile, happy and laugh.
5. Cancer is not your life. It is one chapter in your life. Remember your life is filled with so many other things. Cancer is just one tiny part."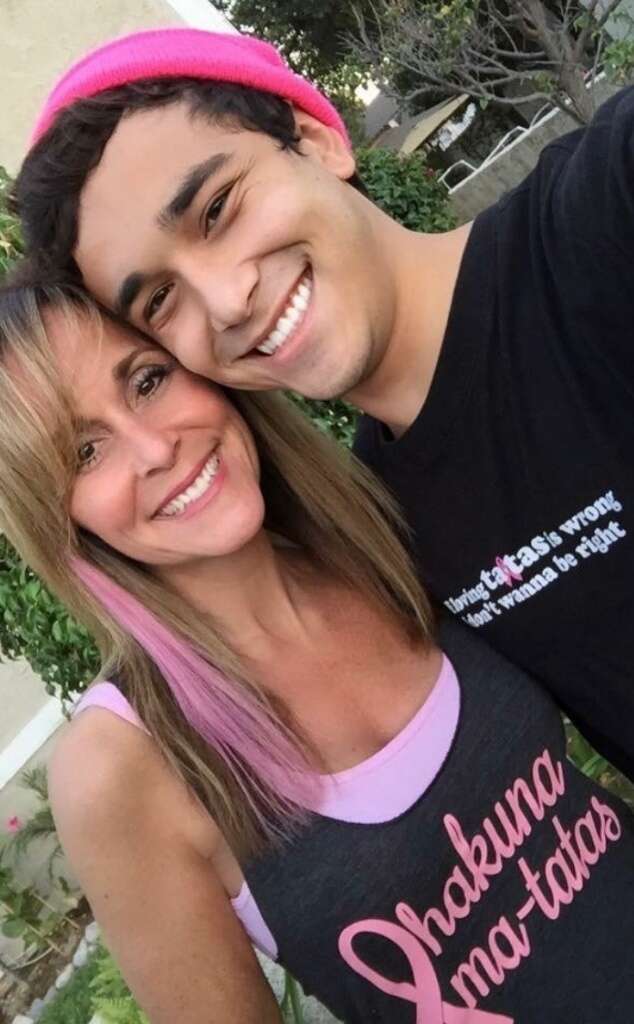 Ainsley Elliot Benavides
+ In Pasadena, California
"If you are experiencing pain in your breast(s) and something does not feel quite right, follow your gut.
Do not let anyone try to talk you out of pursuing it further. Contrary to popular belief, breast cancer can be painful.
Mine was. Keep pushing for answers. It may just save your life."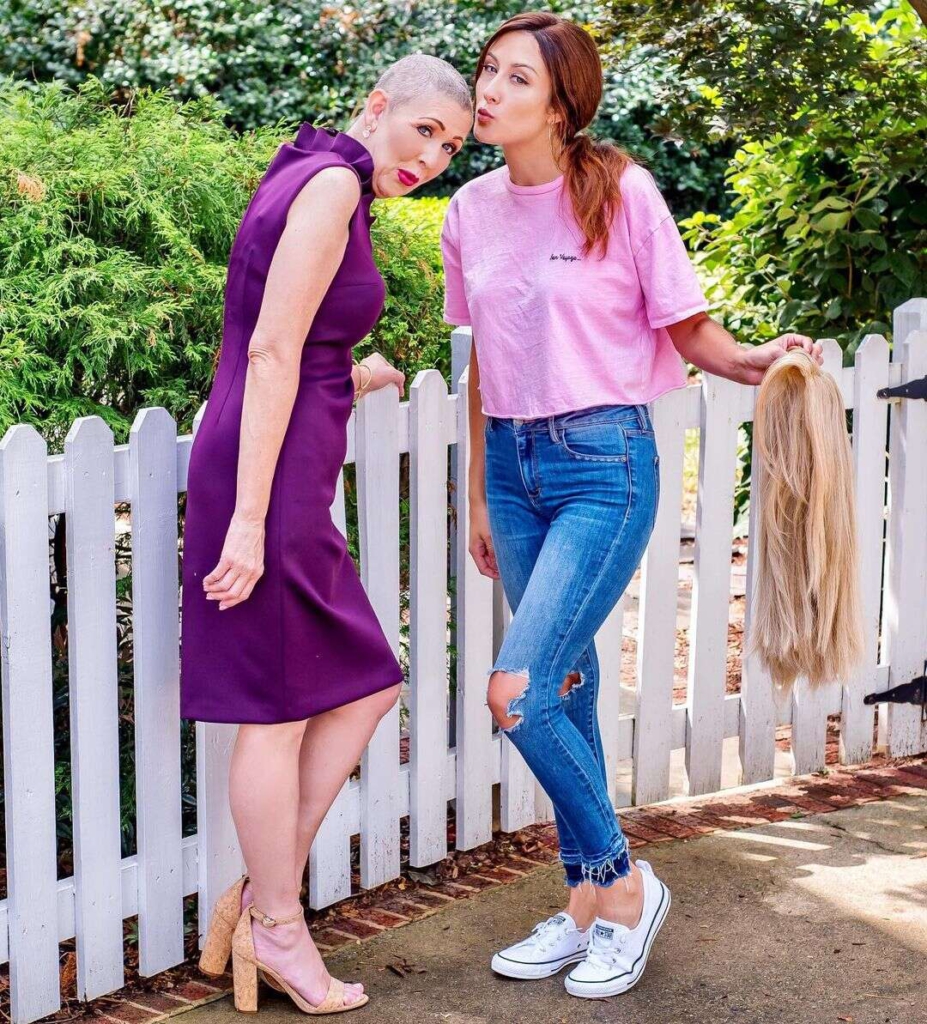 Barb Brooks
+ In Charlotte, North Carolina
"Remember we ALL have our own story—your journey, treatment, ups and downs will be yours alone.
Someone else's experience isn't written on your page so don't get lost in their story. Fear lives there and yours is a story of your victories."
"There is another side. You will get through. There is life after breast cancer and you will be changed for the better if you allow yourself to glean the good. Breast Cancer is horrible and scary.
But do yourself the favor of sifting the good. You'll be glad you did when you pass the finish line. And NEVER lose hope! You WILL walk across that line!"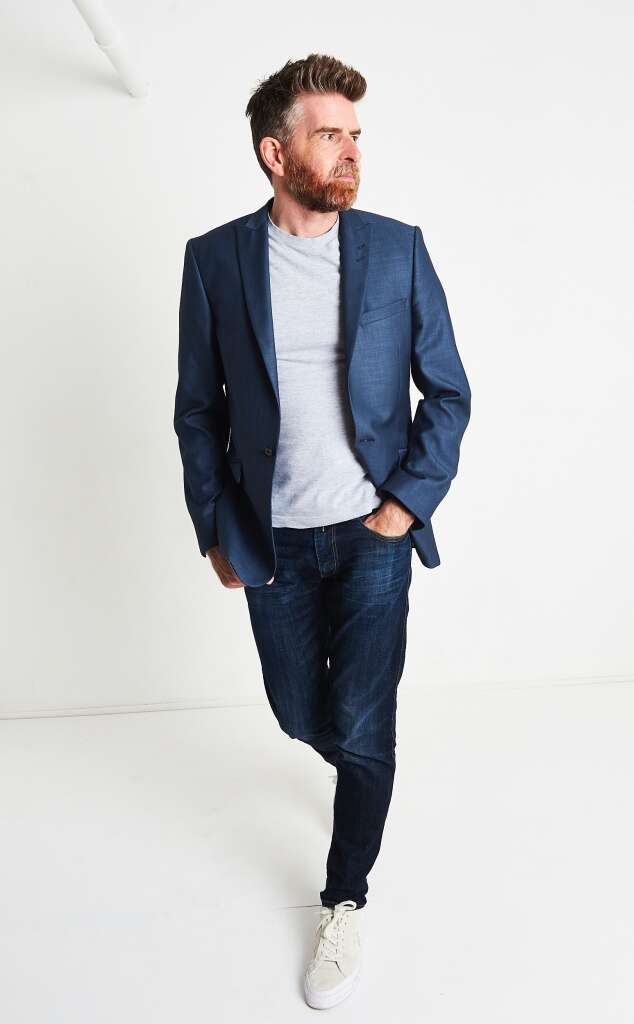 Phil Alderson
+ In Liverpool, England
"As a breast cancer survivor I was very lucky.
Everything that could have gone wrong didn't! If you notice any change in your body, get it checked out! Within 24 hours of finding my lump, I was sat in front of a doctor.
This could have easily been brushed aside by the doctor. Early diagnosis saved my life.
Share your cancer diagnosis with friends and family. They will support and help you!"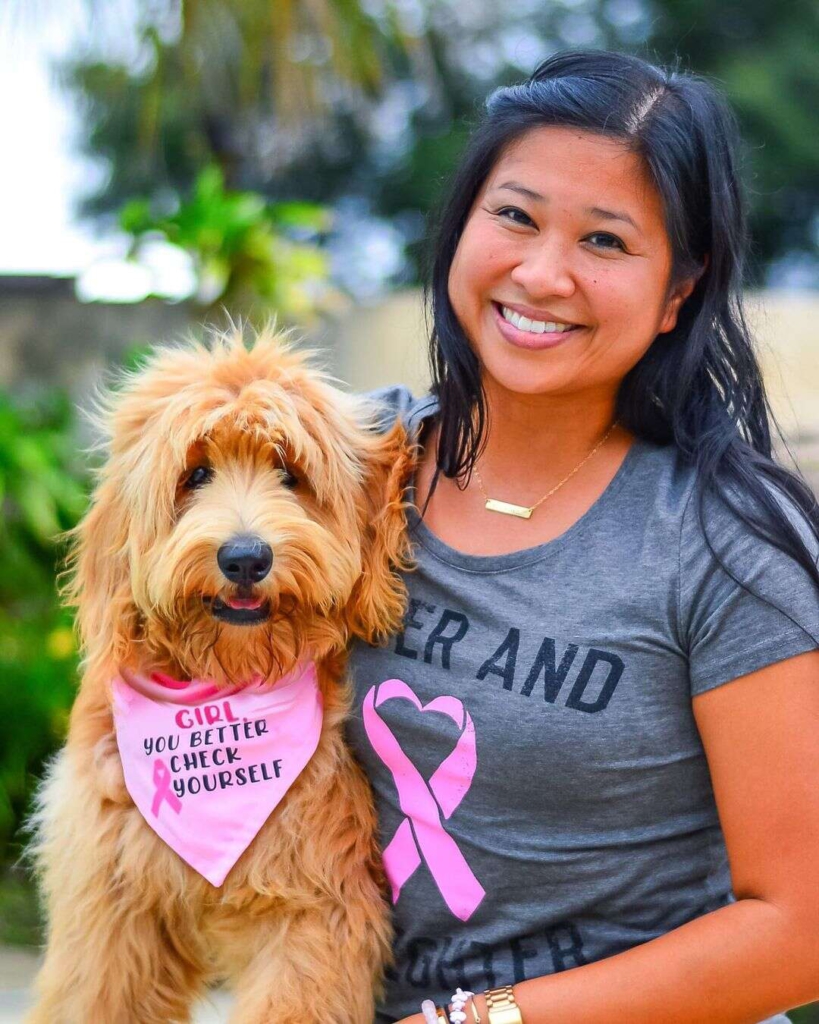 Iris Metel
+ In Orange County, Florida
"The song 'Whom Shall I Fear' by Chris Tomlin helped me through my battle, specifically the lines, 'And nothing formed against me shall stand / You hold the whole world in your hands.
' It definitely helped put into perspective that God could handle whatever was formed inside me and I turned to Him constantly for strength through my journey—as well as my family and friends—for constant support."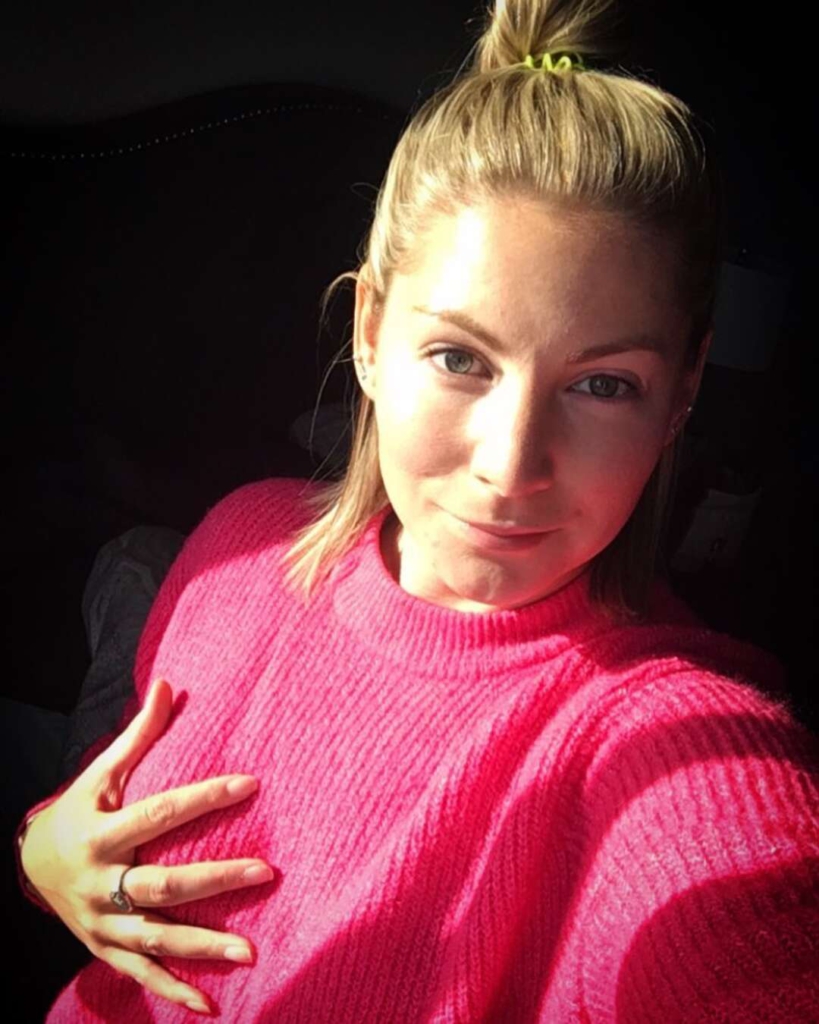 Sarah Hillcoat
+ In Ontario, Canada
"Everyone always says things like, 'You're so strong. I don't know how you got through it. I couldn't do it.' Yes, you could.
You would have HAD to. Just like I HAD to. What else is there to do? Aside from giving up, which isn't an option as far as I'm concerned."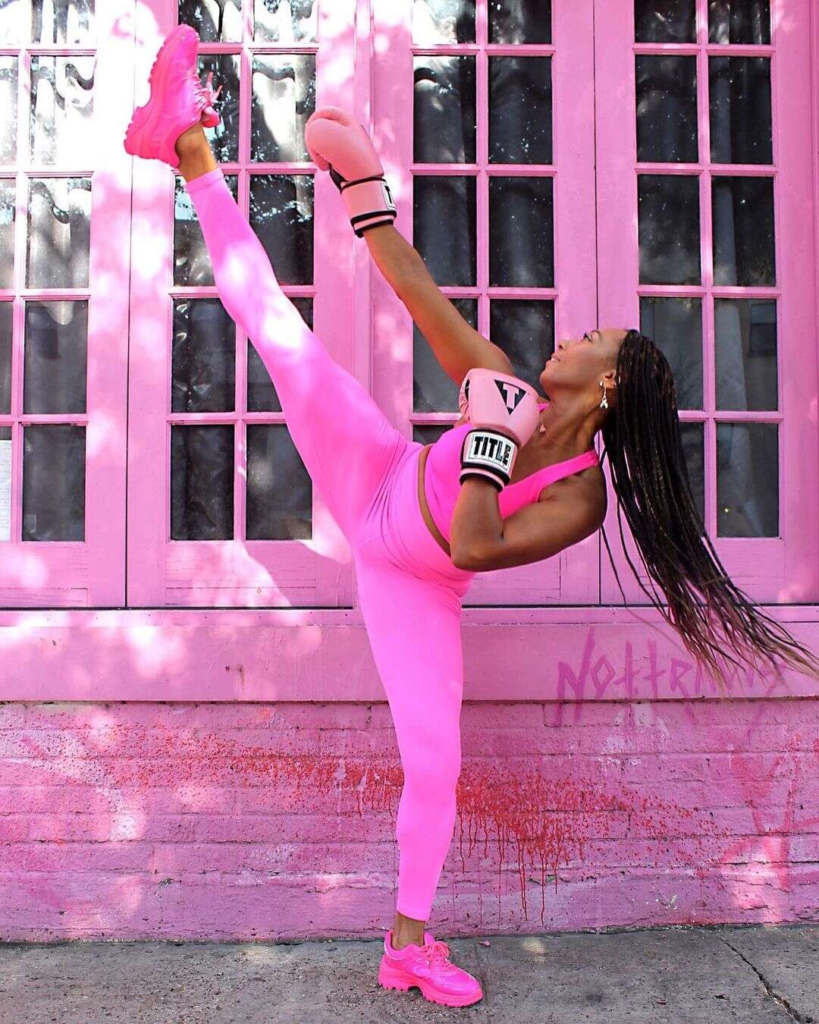 Michelle Zada
+ In Dallas, Texas
"The scripture and mantra I live by as a stage IV breast cancer survivor:
'If you have faith the size of a mustard seed, you will say to this mountain, 'move from here to there,' and it will move; and nothing will be impossible for you.'
—Matthew 17:20
"Always look for the rainbows amongst the clouds."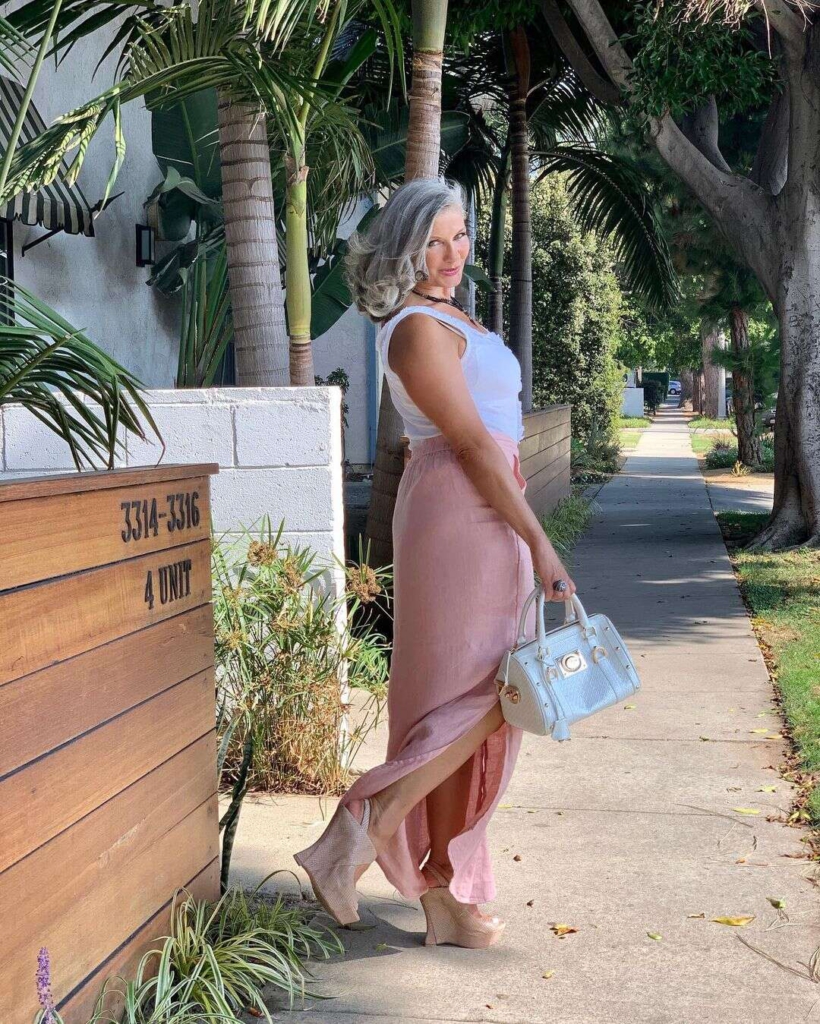 Kornelia Hanna
+ In Granada Hills, California
"My advice is not to be afraid should you be diagnosed with breast cancer and start being proactive on your healing journey: Get educated and make the necessary lifestyle changes, especially when it comes to nutrition.
Being proactive will eliminate fear. And at the end of the day, give yourself a break. Be kind to yourself."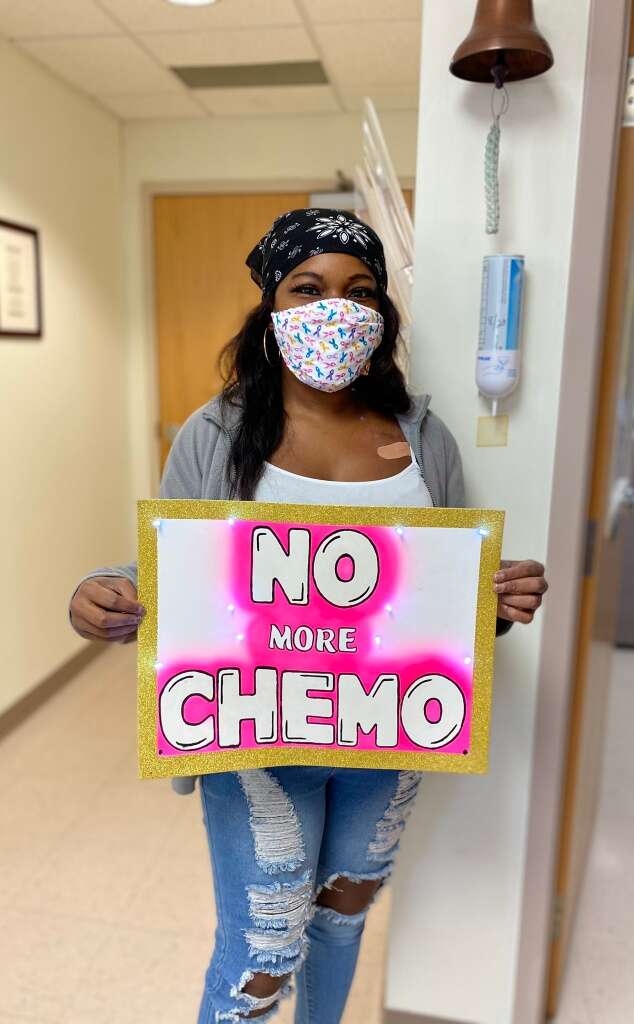 Zhane' Hale
+ In Charleston, West Virginia
"The best advice I received was stay positive because this disease won't last forever."